A visual review of how I was welcomed to Universitas Negeri Semarang (UNNES; "State University of Semarang")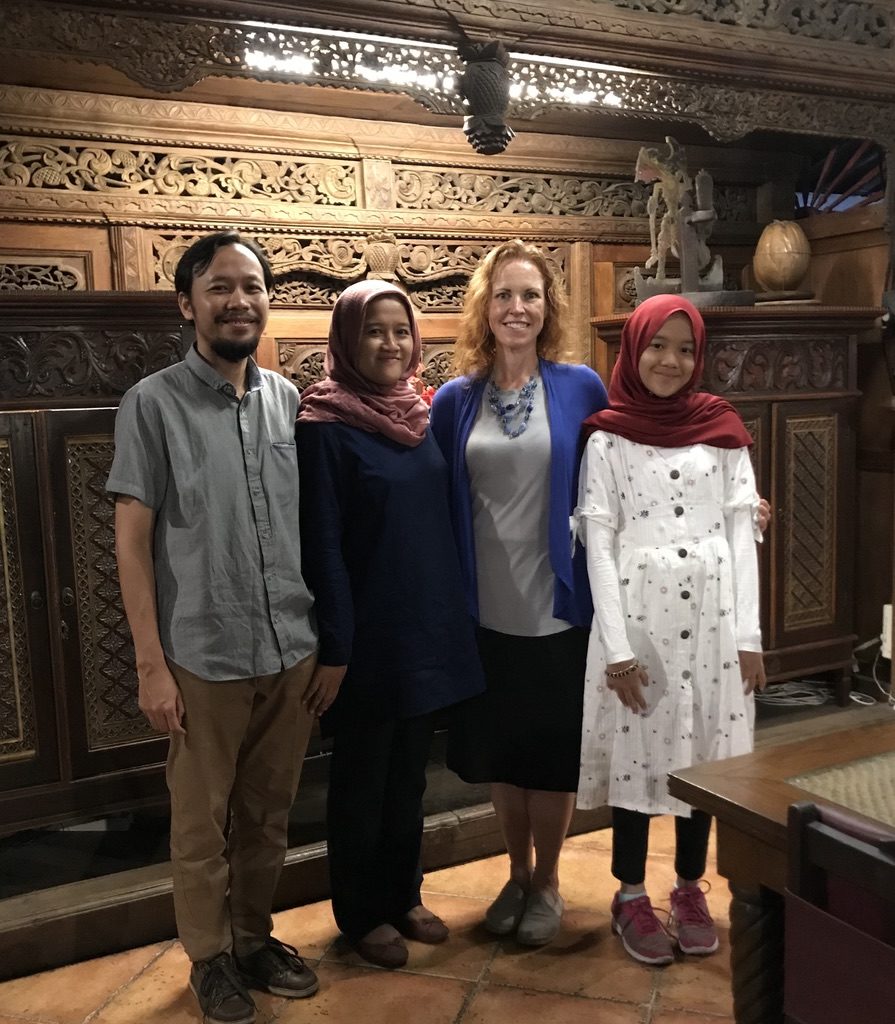 ---
Settling In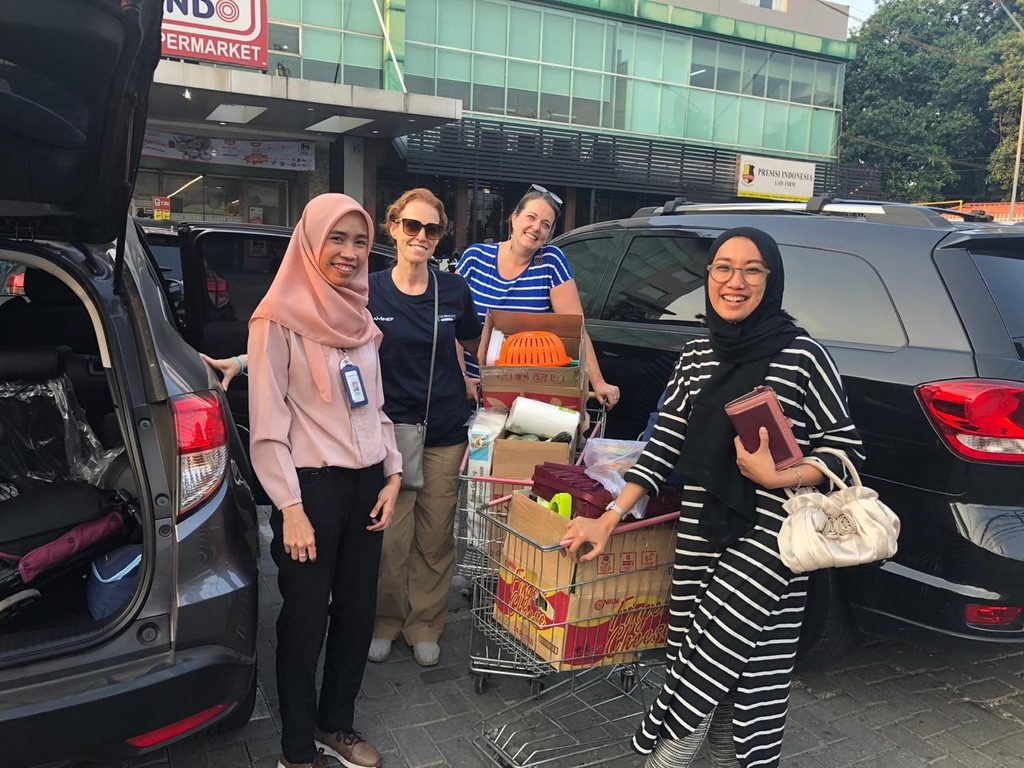 Lulu (on right), from the International Office at UNNES, took me and my sister to a Super Indo Market to shop for food, cooking and cleaning supplies, and housewares. The store manager (on left) was so fascinated by our shopping and helped load things into Lulu's car.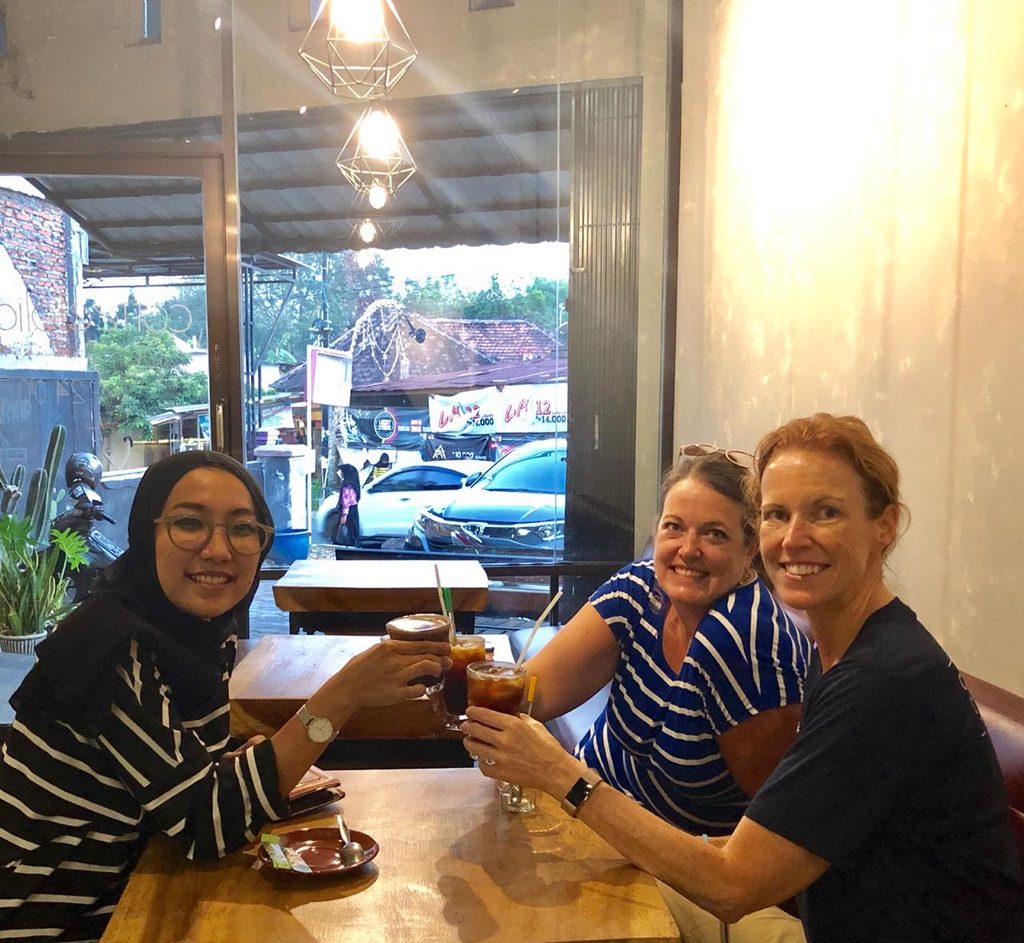 Cheers! Lulu treated us to a post-shopping coffee at Coffee Folia. It's a place I've returned because, if you know me, you know I love a good local coffee shop I can walk to! Not only do they have a convenient location, but there's reliable wi-fi, a rooftop party deck, and some hip Western tunes piped into the space. It's an interesting place to work.
---
Welcome to Fakultas Bahasa dan Seni (FBS: Faculty of Languages & Arts)
---
A Campus Orientation/Tour
On Tuesday's tour, I was introduced to the Dean of the Faculty of Social Sciences.

The tour also included a conversation with the Dean of the Faculty of Economics

UNNES strives for "Konservasi" (Conservation), and students grow hydroponic greens on campus.
---
Welcome to the English Department